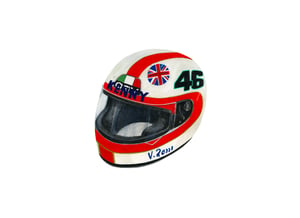 £

150.00
When robbing the local village PO, it is advisable to wear some sort of disguise, a stocking, a mask, even a Texaco bag with eye holes. Not your motorbike helmet bearing your name.
Another true story. Names have been changed to protect the person in question.
This is one of a signed limited edition of 15.
Epson Giclee Print on 310 gsm
Hahnemuhle German Etching paper.
594x841
Framed or Unframed.